The Witches Garden
Secluded in the picturesque Mitta Valley "A place to enjoy nature at its best"
Explore this enchanting garden where you'll not only be delighted by it's beauty but you'll discover the fascinating world of medicinal remedies and folk uses of common
and unusual plants.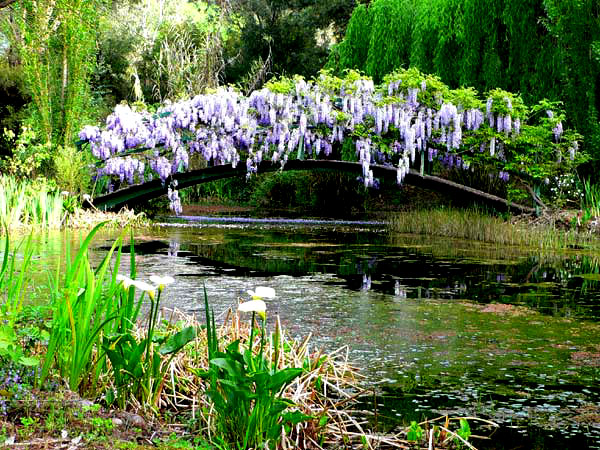 ADULTS $10.00 (Family Rates Available)
Coach Tours & Garden Clubs welcome by appointment.
Open most days, but best to phone first!
PHONE:
Felicity: 0458584964
Please text any enquiries as phone reception is not the best.
Email: Open Email Page
The Witches Garden is large and exuberant, over 4 acres. Landscaped into many different levels and 'rooms' each of which is encountered by many shady paths and glorious vistas. Nestled amongst the garden you'll find a medieval Witch's cottage. In here you'll find the history of witches and their use of medicinal plants. Also on display in the cottage is a rare collection of handcrafted brooms from around the world.
Beyond the cottage is an enclosed garden where you'll find plants used for herbal remedies and witchcraft. From here you can follow an enchanting path that leads to a 'creaky' garden gate and beyond is the spectacular water lily covered lake complete with wisteria hung Monet bridge.
This romantic cottage garden will inspire and surprise!
The Witches Garden Cottage Nursery has on sale most plants featured
in the garden.
Regional Activities
This Magnificent Region offers a multitude of activities:
Fishing
Bushwalking
Canoeing
Horseriding
Trailbike Riding
Artists Paradise (The scenery is stunning)
"A place to enjoy nature at its best"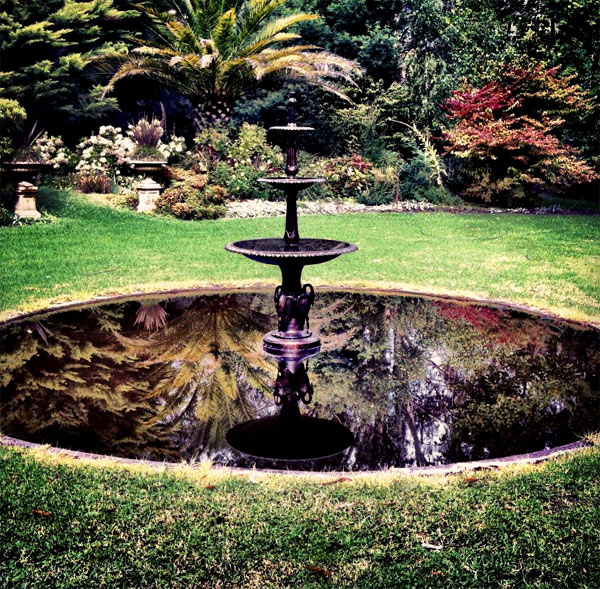 Around the Garden
Autumn
Winter